With another successful Engredea/Expo West show behind us (check out some of the trends we spotted), it's time to look ahead to some of the other supplement industry events taking place this spring.
If you have plans to attend any of the following conferences or expos this season, we'd love the opportunity to connect with your company. Schedule a meeting to "talk shop" with our clinical and regulatory experts, discuss your latest project or just say hello!
Ingredient Marketplace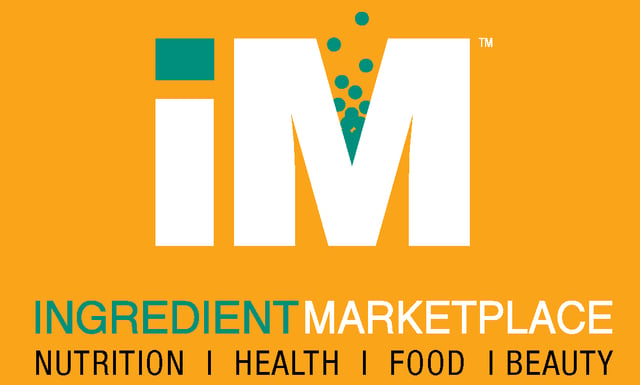 We're excited to rub shoulders again this year with the supplement industry's top ingredient suppliers, formulators and distributors at Ingredient Marketplace (Orlando, April 28th and 29th).
If you're looking for analytical testing, regulatory compliance consulting or clinical research support, we can help! Book a meeting now so we can discuss your needs, or connect directly with Loren Brown, Director of Business Development, or Josh Baisley, Associate Director of Clinical Trials, who will be attending the show.

Vitafoods Europe

Join us in Geneva, May 10th to 12th, where our team will be co-exhibiting with European consulting firm analyze & realize (booth N20).
Together, Nutrasource and a&r bring in-house regulatory and clinical research services--seamlessly integrated and managed by qualified and experienced teams--for foods, supplements and natural products in North America and Europe.
Visit booth N20 to learn more, or book a meeting with our team now.
13th Annual Natural Health Product Research Society (NHPRS) Conference

Canadian Natural Health Product (NHP) stakeholders and regulators will be gathering in Charlottetown, PEI, May 17th to 20th, to discuss product commercialization opportunities and R&D gaps for natural health products.
Don't miss our lecture, NHPs and Regulatory Affairs: Product Development and Regulatory Strategies Designed for Canadian Market Access, presented by Tania John, M.Sc., Associate Director of Regulatory Affairs at Nutrasource (watch for the agenda for the date and time). Contact us today to schedule a meeting at the conference.
Probiota Americas
The probiotic and prebiotic industry is booming! We're excited to be Silver Sponsors at the second annual Probiota Americas (Chicago, May 31st to June 2nd) along with other leaders in the probiotic/prebiotic space.
Meet with us to discover how we can assist your company with the design, management and execution of onsite or multi-centre clinical trials for a wide range of health indications. We also provide expertise in regulatory applications/product approvals, health claim strategy and regulatory compliance.
To learn more, contact our clinical and regulatory team today (info@nutrasource.ca), or click here to set up a meeting with Josh Baisley, Associate Director of Clinical Trials, or Loren Brown, Director of Business Development.
You may also like: