Launching a natural health product in Canada can be a tricky process. As consultants to the industry for nearly 15 years, we have helped hundreds of companies quickly and successfully introduce their products to the Canadian market.
To help you better understand the regulatory landscape surrounding natural health products, we've compiled a list of crucial questions you should ask before getting started.
1. How are natural health products regulated in Canada?
Unlike the system for dietary supplements in the U.S., natural health products must be approved by the Canadian government before they can be sold legally.
Natural health products are regulated as a subset of drugs under the Natural Health Products Regulations. The regulations came into force in 2004.
To secure pre-market approval, manufacturers must obtain a Product Licence for their product. The Natural and Non-Prescription Health Products Directorate (NNHPD) is the division of Health Canada that reviews natural health product applications.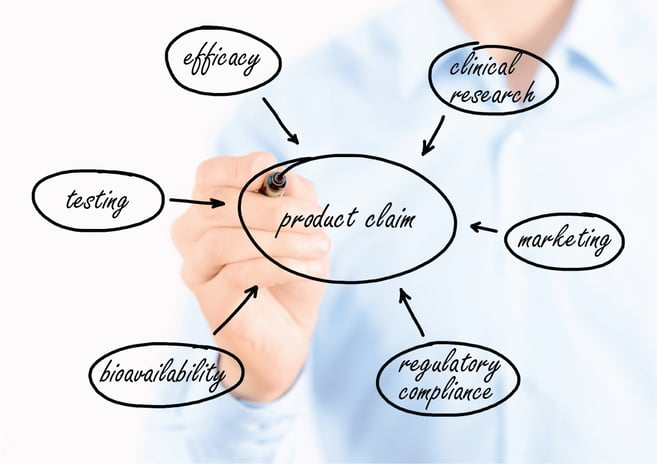 2. Does my product qualify as a natural health product?
Some products fall into more than one regulatory category, or can appear to fit the criteria of one category when in fact they should be classified as another. Talk about confusing!
Equivalent to the dietary supplement category in the U.S., natural health products include vitamins, minerals, herbal products, sports supplements, homeopathic medicines, traditional medicines, omega-3s, probiotics and more.
Understanding the official regulatory definition is helpful for product classification. According to the regulations, a natural health product is a combination of one or more substances in which all the medical ingredients are substances set out in Schedule 1 of the regulations, a traditional medicine or a homeopathic medicine that is manufactured, sold or represented for use in:
Diagnosing, treating, mitigating or preventing a disease, disorder or abnormal physical state or its symptoms in humans
Restoring or correcting organic functions in humans
Modifying organic functions, such as in a way that maintains or promotes health in humans
It is important to know the differences between natural health products, foods and beverages, cosmetics/personal care products and drugs so that you can map out the appropriate regulatory strategy for your product.
3. How do I obtain pre-market approval for my product?
To gain approval for a product before going to market, companies must secure a Product Licence. A Product Licence is essentially a piece of paper with a corresponding number (the 8-digit Natural Product Number [NPN]) that signifies the product has been reviewed and approved by the NNHPD.
Detailed information about what the product contains, how it should be used and what its health effects are is required as part of a Product Licence Application form. Product Licence Applications include the following (note that this list is not exhaustive and depends on the type of application being submitted):
Information about the applicant/company
Product label text
Summary of efficacy and safety evidence references
Other claim evidence if applicable
Medicinal ingredient information, including quantity, source material, preparation method
Non-medicinal ingredient list including purpose, quantity, source information
Recommended conditions of use, including dose, duration of use and risk information
Quality summary report if applicable
4. How long will it take for my natural health product to be approved?
The regulatory framework for natural health products has evolved in the past few years. One important change that was phased in as of 2012 is the evaluation of natural health products based on risk.
The time it takes for Product Licence Applications to be reviewed is based on how much is known about a product's benefits and risk. Products with the greatest level of certainty, based on the current scientific evidence and the more than 70,000 approved products, have the shortest review times. Higher-risk products have longer review times.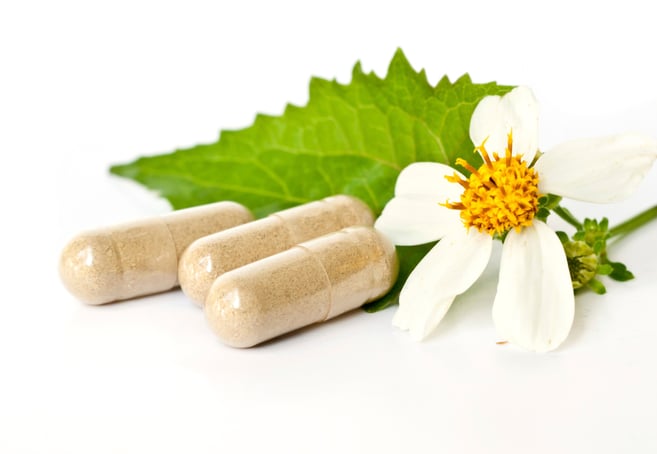 A natural health product is considered high risk if:
The claim is for the cure, treatment and/or prevention of serious disease(s)
A natural health product is considered medium risk if:
The claim implies treatment, prevention or cure of a major disease or condition
The claim is for risk reduction of a serious disease
The claim is for a symptom that is pivotal to the diagnosis of a serious or major condition or disease
The ingredient has a lack of pharmaceutical and toxicological data, a narrow safety range, serious adverse unmitigated effects and/or toxicity that cannot be mitigated
A natural health product is considered low risk if:
The above criteria do not apply
5. What evidence do I need to support the safety and efficacy of my product and substantiate the claim?
The higher a product's risk, the more supporting evidence is required. The following are appropriate evidence types for natural health products based on risk, according to the NNHPD:
Evidence required for high-risk products:
Phase III clinical trials or phase IV clinical trials
Meta-analyses
Prospective observational studies or combinations of one prospective study and one retrospective study
Evidence of a positive decision from another regulatory agency
Evidence required for medium-risk products:
A systematic review other than a meta-analysis
Published, peer-reviewed narratives which cite detailed primary evidence
Epidemiological studies
Published compilations referring to traditional use
Evidence required for low-risk products:
Epidemiological studies
Reputable textbooks
Demonstration of food use
6. How do I obtain this supporting evidence?
There are a few ways to gather safety and efficacy evidence for a natural health product. Two common approaches for medium and high risk products include conducting scientific literature reviews and/or carrying out a clinical trial on the finished product.
Products are unique, so there is no one-size-fits-all approach to obtaining evidence. Companies that do not have their own in-house regulatory department or clinical research unit typically enlist a consulting firm like Nutrasource to assist with assessing the evidence, and designing, running and analyzing the results of clinical trials.
Hiring a firm that provides both regulatory affairs support and clinical trials expertise is ideal. This cross-talk between departments brings a higher degree of quality, foresight and strategic thinking that would not otherwise be possible. The result: a more robust submission, a higher approval rate and a long-term strategy plan that makes the most of the evidence for product positioning and marketing.
---
Nutrasource is a full-service consulting firm specializing in regulatory affairs, clinical trials and product testing. No matter what stage of the concept to claim pathway you are at, our experienced team will provide a customized solution to fit your needs. Learn more by contacting us today (info@nutrasource.ca).