Nutrasource has had its fair share of clients facing research and development challenges. In today's post the NDI team focuses on the five most common R&D challenges when it comes to the health product development. The team also offers advice on how to survive (and thrive) when faced with these challenges.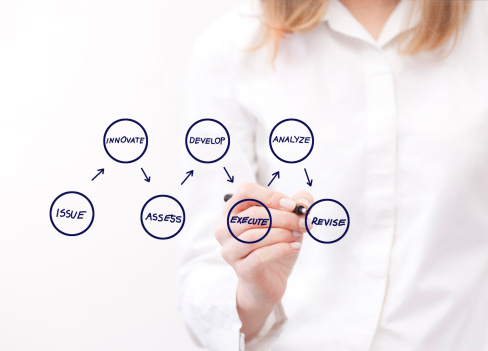 You have a limited budget
The cost of getting a product to market with the marketing material and labelling you want can be a challenge for many companies. In order to justify and validate your label claims and advertising materials, a clinical trial is often required. But now what? It is well known that double-blind, placebo-controlled clinical trials with a sufficient number of subjects is the gold standard, but is this the only option?
Fortunately, contract research organizations can provide many options on trial design that won't jeopardize your limited research budget. For example, it is possible to perform a much smaller "proof of concept" trial to gauge how your product behaves before launching a more expensive validation trial. A carefully planned out and staged approach can ensure you are maximizing your research budget.
There is insufficient evidence supporting your product formulation
Products containing novel ingredients or a new combination of active ingredients are difficult from an evidence standpoint because they simply have not been tested. This can pose problems for companies that want to stand out in the marketplace with a novel, one-of-a-kind formula.
One way to get around this is to conduct product-specific clinical research using your own proprietary blend. A well-designed study can mean the difference between standing out in the marketplace (by generating supporting scientific evidence for a novel health claim) and getting lost in the shuffle.
You're unsure about the regulatory requirements
The regulatory world can be notoriously difficult to navigate. The requirements differ greatly depending on the product type and companies often do not have the internal resources or experience needed to overcome these hurdles.
Enlisting a contract research organization can help remove some of the burden, allowing the company to focus on what they do best – nurture their brand, sell products and grow their business.
Experienced regulatory professionals will work through the inevitable bumps in the road, liaise with the government and execute a successful plan for market launch.
You have completed steps in the R&D pathway...but in the wrong order
Often companies will jump the gun and engage in certain steps in the R&D process before the entire strategic pathway has been mapped out. This can result in over-investing in one area (such as pre-clinical research which may not be required) and under-investing in another.
Determining the optimal pathway, from theoretical product development through to market launch and product positioning, should be assessed well before tackling later stages of the R&D plan.
While you can't turn back the clock and start over, an experienced contract research organization can help you work with what you've got and find the optimal pathway going forward.
You're unsure how your product should be classified
You have a great prototype and want to get the regulatory side of things going (product labelling, regulatory approvals, etc.), but your product falls into more than one product category. Is it a natural health product/supplement? A cosmetic? A drug?
Figuring out which regulatory pathway to take is extremely important from a both a compliance and product positioning standpoint. Often one pathway can be more cost-effective or faster than another, but may offer a lesser chance of market success.
What's your biggest R&D or regulatory challenge? Drop us a line and let us know! At Nutrasource we help make our clients' products better – plain and simple.
Connect with our regulatory team on LinkedIn: