Natural health product (NHP) licence holders are held accountable for many things, such as having product specifications, maintaining relevant quality documentation and ensuring that the most recent specifications are submitted to Health Canada's Natural Health Products Directorate (NHPD).
If you are a Product Licence holder, you are ultimately responsible for your product's quality. But how do you know what to test for to ensure its quality?
By reading on you will learn more about what testing is required to ensure your natural health product is safe, effective and of high quality. The information below pertains to testing that is required for your Product Licence Application (PLA), as a product licence is required to sell an NHP in Canada.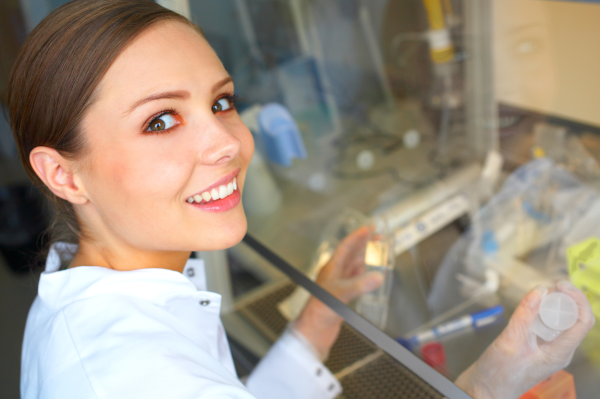 Ingredient-Specific Requirements
If you have a product or ingredient that is represented in a current NHPD monograph, the specification section of the monograph should be checked in case there are specific outcomes indicated for the product or ingredient.
When establishing your product specifications, be sure to also check the NHP Ingredients Database (NHPID) for additional specifications that may also be listed for your ingredient.
The Finished Product Specification Form helps you with the quality requirements set out in the NHP Regulations and includes sections where you can indicate your primary brand name, the dosage form and product type. The form also allows you to identify when certain parameters were tested and how they were tested.
Natural health product test parameters:
General Parameters

Microbial Contaminants

Solvent Residues

Heavy Metals

Stability
Ingredient-Specific Parameters

Parameter

For a Product Containing

Pesticides

Plant material, an alga, a bacterium, a fungus or a non-human animal material or extract or isolate

Mycotoxin/Aflatoxin

Products containing peanuts, ginseng, blue-green algae, ingredients of fungal origin

Oxidative Stability

Products containing unsaturated oils

Polychlorinated Biphenyls (PCBs)

Products containing fish and seal oil

Polychlorinated Dibenzo-P-Dioxins (PCDDs)/Polychlorinated Dibenzofurans (PCDFs)

Products containing fish and seal oil

Thiaminase Activity

Products containing horse tail

Antiobiotic Residues

Products containing honey or royal jelly

Antibiotic Resistance

Products containing probiotics

Dicyandiamide, Dihydrotriazines, Creatine

Products containing creatine monohydrate

Diethylene Glycol and Related Compounds

Products containing glycerin (unless glycerin is used as a constituent in your capsule)

Sterility of Nosodes

For homeopathic products; sterilization technique for nosodes in compliance with the sterility requirements in the Homeopathic Pharmacopoeia of the United States
Dosage Form-Specific Parameters

Parameter

Type of Product

Uniformity of Dosage Unit

Discrete Dosage Form (e.g. capsule or tablet)

Disintegration/Dissolution Testing

Discrete Dosage Form

Antimicrobial Effectiveness

Contains Preservatives
It is also important to note that it is the responsibility of the Product Licence applicant to determine which test methods are suitable for the product included in the Product Licence Application.
In addition to the parameters above, you should also be testing for physical identity (for all product types), identity of your medicinal ingredients (for all ingredients in the raw material or finished product stage), the quantity (for most ingredients, enzymes, vitamins, minerals, amino acids, probiotics and lutein) the potency for standardized extracts (for most constituents, enzymes, vitamins, minerals and amino acids, lutein and zeaxanthin), and the purity (microbial and chemical) for certain products.
For a list of acceptable tolerance limits for the quality test parameters listed below, check out Health Canada's Appendix 2 (Table 1-3) in their Finished Product Specifications Form User Guide.[KK1]
Sources: Health Canada's Finished Product Specifications Form User Guide and Health Canada's Finished Product Specifications Form.