Last month, industry experts in the joint and bone health sector gathered for an online event focused on the state of the market, the need for innovation and the future of joint and bone health products.
To keep you apprised on this well known but currently undervalued industry segment, we have outlined the key takeaways from the bone and joint health webinars we attended recently (click here to view the full webinars).
A snapshot of the joint and bone health market
Products for joint health
The U.S. leads the way for the top joint health supplement retail sales around the world. Although joint health is a sizable part of the supplement market, it is not a growing sector in the natural products space specifically. (On the prescription drug side, however, the joint health/relief sector is thriving.) Overall, there is potential to do better as consumers are starting to seek dietary supplements for joint health.
There are many supplement products on the market for joint health including glucosamine, chondroitin sulfate, collagen, omega-3s, turmeric/curcumin and more. In 2007, glucosamine and chondroitin peaked in the joint health market but have declined since then due to negative media coverage. As a result, there is a lack of trust from consumers which is a huge contributing factor to the downward trend seen in the market.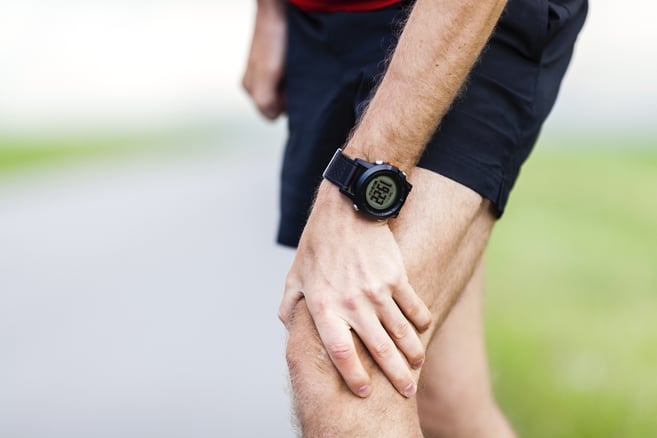 Products for bone health
Although the U.S. is the largest vitamin D supplement market and second largest calcium supplement market in the world, bone health supplement sales are declining in the U.S. Potential reasons why include:
Lessened interest in vitamins and supplements
Seeking calcium from food sources
Substituting calcium supplements with a multivitamin or alternative single vitamins that support bone health, such as vitamin D or K
Negative public perception of the safety and efficacy of bone health supplements
Of all the possible reasons listed above, the adverse public perception of bone health supplements is likely responsible for the decline. Even though bone health supplements have received some backlash in the past few years, there may be an increase in demand for these supplements based on demographic trends and risk factors, such as a growing number of people with sedentary lifestyles and an increasing aging population, to name a few.
Why innovation is needed in the joint and bone health market
The decline seen in the joint and bone health market may be partially due to an innovation problem – there are few new things to say. Given the lack of consumer trust and originality in the sector, the following solutions may help boost the joint and bone health market:
Real and consistent innovation
Science that builds trust
Targeting communication strategies that captures hearts and minds of consumers
Innovation strategies for bone and joint health products
Barbara Davis, Vice President of Medical and Scientific Affairs at PTL Health Solutions, shared her three important steps on how to build a blockbuster joint health ingredient:
1. Consider the consumer
What are they looking for?
Consumers are generally seeking products for rapid relief
2. New innovation
Identify new compounds or ingredients to target areas that can benefit joint health
For example, look at important pathways, such as the cartilage degradation pathway, to search for new ingredients
3. Use science to back it up
Gold-standard clinical trials are needed to prove the safety and efficacy of an ingredient
Davis also drew attention to the fact that different target markets call for different solutions – the joint health market isn't a one-size-fits all area. For example, the obese target market is growing because obesity is a risk factor for developing osteoarthritis. This is a population worth exploring for new products.
Where do we go from here?
As mentioned, if we include the contribution of the pharmaceutical market, the joint and bone health sector is growing by 10% per year. The market is expected to be driven by new products that add something to what currently exists in the natural health market (innovation and R&D play into this). In order to further facilitate this growth, manufacturers need to market the best possible products and deliver on consumer needs.
Consumers are the future – understanding what their needs are will drive the market. Different people have a different idea of what they want, so manufacturers need to tailor their products to a wide range of consumers. In other words, consumers need variety.
To encourage consumers to continuously use such products, ease of use is essential (e.g., smaller pills, fewer pills required, new delivery forms). Additionally, consumers have the right to know what they are getting. Pioneering methods to ensure purity is necessary to build consumer trust.
To learn more about innovation strategies and regulatory pathways for bone and joint health products, contact our regulatory and clinical team at info@nutrasource.ca or explore our service offerings.