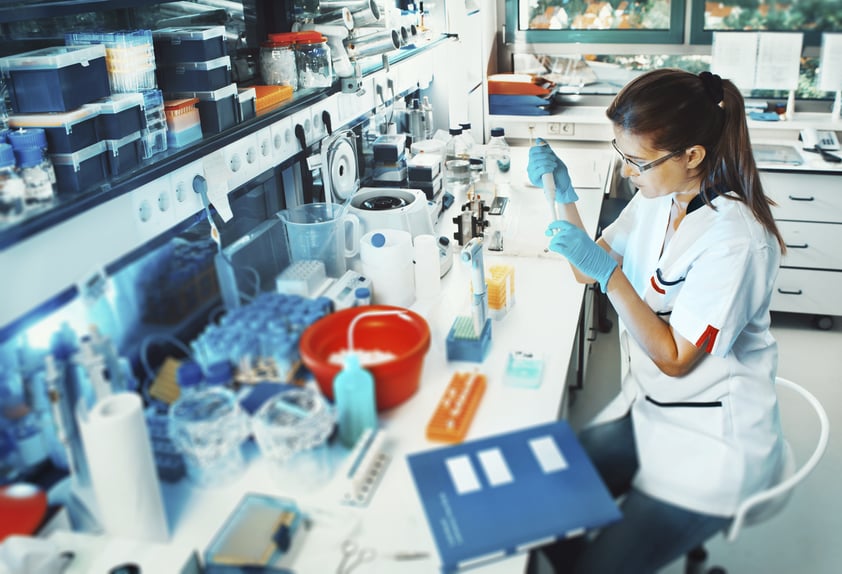 As third party consultants, we know product testing can be tricky business. Determining which tests are needed for a given product and what the optimal course of action should be can be a significant challenge for food and health product companies alike.
We've tested thousands of products over the years to help our clients meet regulatory requirements. To get the job done, our product analytics team utilizes a number of regulations, guidelines and industry best practices as resources.
Here we list some of the most useful product testing resources we have come across to help you develop your own product testing plan.
United States Pharmacopeia (USP)
The United States Pharmacopeia establishes written and physical standards for medicines, food ingredients and dietary supplement products. These standards are used by regulatory agencies and manufacturers in over 140 countries to help to ensure that products and ingredients are of the appropriate identity, strength, purity and quality.
British Pharmacopeia (BP)
2015 marks the 150th anniversary of the British Pharmacopoeia, the official collection of standards for medicinal substances for human and veterinary use in the United Kingdom. The BP is now used and accepted in over 100 countries.
European Pharmacopeia (Ph. Eur.)
The European Pharmacopoeia is a published collection of monographs that defines requirements for the qualitative and quantitative composition of medicines and how testing should be carried out on final products and their ingredients.
The International Pharmacopeia (Ph. Int.)
The International Pharmacopoeia, published by the World Health Organization (WHO), is collection of recommended procedures for analysis and specifications for the determination of pharmaceutical substances, excipients, and dosage forms. According to WHO, the goal of the International Pharmacopoeia is to achieve a global harmonization of quality standards for the above mentioned products.
American Herbal Pharmacopeia (AHP)
The American Herbal Pharmacopeia is a collection of monographs that outlines the quality control criteria for ensuring the identity, purity and quality of botanical raw materials.
Quality of Natural Health Products Guide
Published by Health Canada, the Quality of Natural Health Products Guide is guidance document designed to help natural health product licence holders produce high quality products for sale in Canada.
Standardized Information on Dietary Ingredients (SIDI) Work Group
The Standardized Information on Dietary Ingredients Work Group is a coalition of industry representatives as well as three industry trade associations: the Consumer Healthcare Products Association (CHPA), the Council for Responsible Nutrition (CRN) and the United Natural Products Alliance (UNPA). The group has developed a number of voluntary guidelines to serve as resources for the dietary supplement industry.
The American Herbal Products Association (AHPA)
The American Herbal Products Association, a trade association focused primarily on herbs and botanicals, develops guidance policies to help guide industry in the responsible marketing and sale of herbal and botanical products. A collection of guidance policies, including those for heavy metals, microbiology and mycotoxins, adulterants, residual solvents and extracts and product labelling, can be found on the AHPA website.
Codex Alimentarius
Codex Alimentarius is an international food standards body mandated by the World Health Organization (WHO) and the Food and Agriculture Organization of the United Nations. Codex publishes globally recognized standards and guidelines for food products, including testing for food labelling, additives, contaminants, pesticides and more. View the Codex standards on their website.
The Global Organization for EPA and DHA Omega-3 (GOED) Voluntary Monograph
A not-for-profit trade association dedicated to the global omega-3 industry, the Global Organization for EPA and DHA Omega-3 published the GOED Voluntary Monograph which has served as the defining standard of quality in the industry since 2002. The standard was developed by the members of the Omega-3 Working Group at the Council for Responsible Nutrition (CRN).
AOAC International
AOAC International is a not-for-profit association that develops globally recognized, voluntary consensus standards for analytical testing. An overview of the Official Methods of Analysis of AOAC International can be found here.
The American Oil Chemists' Society (AOCS)
An international professional organization, the American Oil Chemists' Society is dedicated to advancing the science and technology of oils, lipids and fats. They develop and publish methods of analysis used in global trade and research which are particularly useful for companies in the dietary supplement industry.
Have a specific question about product testing? Want to find out which tests you need for your product? Contact us today by email (info@nutrasource.ca) to speak directly with our analytics team.