As the dust settles from another outstanding SupplySide West show, we take a moment to recap key highlights from the event.
Trend-spotting on the show floor
The convention hall was buzzing with activity as vendors, suppliers and retailers talked shop and did business. As expected, the latest and greatest products were on full display. Here are a few key themes we spotted:
Protein - available in just about every format and from the most diverse sources yet, protein-rich foods and supplements were hotter than ever this year
Sustainability - making the most of food waste and focusing on eco-friendly packaging were highlights in the food and beauty sectors
Probiotics - these good-for-you microbes are popping up in new, innovative formats including snack foods, hot and cold drinks and more
Personalized nutrition - products customized to individual lifestyles, health needs and dietary preferences are gaining steam
Omega-3 fatty acids - a supplement industry mainstay, we found omega-3s at every turn during the show, including the food aisles
All-star guest speakers draw a crowd at the Probiotics Resource Center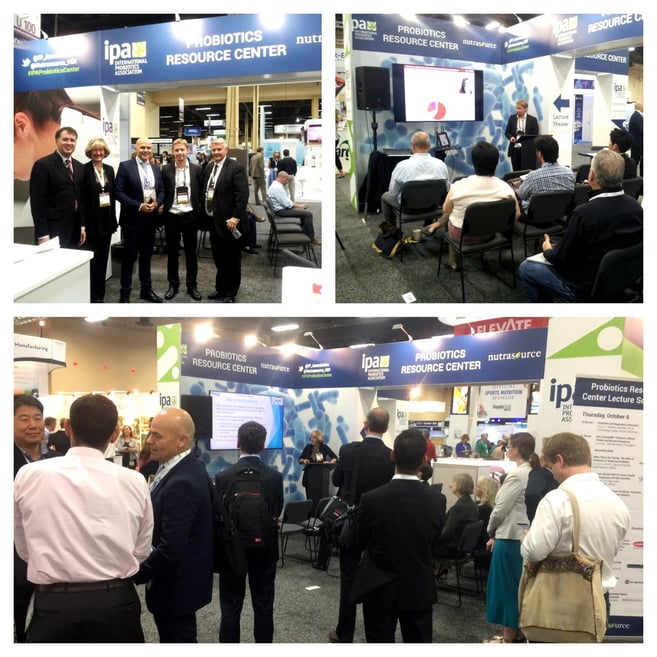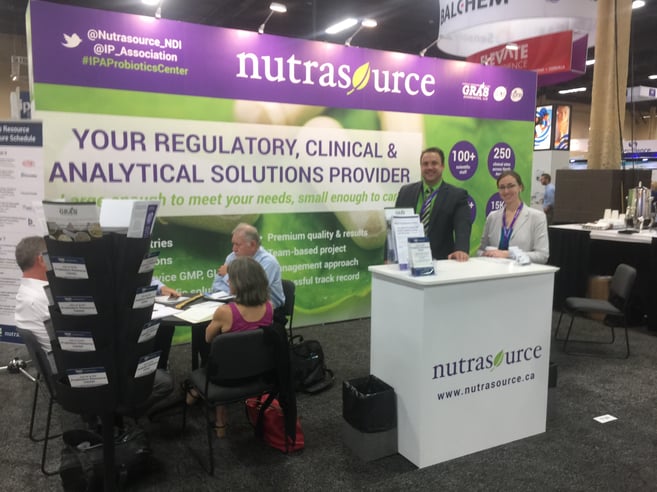 We are happy to report that the Probiotics Resource Center, our joint pavilion with the International Probiotics Association [IPA], was an overwhelming success!
Attendees from far and wide came to hear expert lecturers from top probiotics/prebiotics companies including Dupont, Ganeden, Prenexus Health, UAS Labs, Probi, Lallemand Health Solutions, Winclove and AB-Biotics.
Nutrasource's own Josh Baisley finished off the series with his talk, Clinical Trials in Canada: Substantiating Claims in a Predictable Regulatory Environment (contact us to request a copy of the slides).
Missed the lectures or have questions? Drop us a quick note.
Getting used to FDA's GRAS and NDI guidance
Another major theme that had everyone talking was this summer's release of updated FDA guidance for GRAS and NDIs. As companies work to make sense of these regulatory changes, many are concerned about how their products will be affected.
For specific guidance on how to adapt to these changes, contact the team at GRAS Associates, our sister company specializing in U.S. food safety, regulatory affairs and--you guessed it--GRAS and NDI filings.
Missed your chance to connect with us at SupplySide? Send us an email or let us know about your needs and we'll contact you directly with next steps.
You may also like: