The regulations surrounding foods supplemented with bioactive ingredients (such as vitamins and minerals) have been evolving in Canada for quite some time. As Health Canada continues to work toward their long-term goal of regulating supplemented food products as foods rather than natural health products, manufacturers must ensure their product is compliant in the meantime.
Read on to learn what food and natural health product companies should know about the current supplemented food regulations in Canada.
Background on Temporary Marketing Authorization Letters (TMAL)
Earlier this year, Health Canada released a guidance document entitled, Category Specific Guidance for Temporary Marketing Authorization: Supplemented Foods. The purpose of this document is to outline the process for stakeholders to obtain a Temporary Marketing Authorization Letter, allowing them to temporarily sell their supplemented food product in Canada.
Originally, food products that were supplemented with ingredients such as vitamins, minerals, amino acids and novel herbal or bioactive ingredients were introduced to the market as Natural Health Products (NHPs). This was because they were not compliant with the Food and Drug Regulations, but rather were in accordance with the Natural Health Product Regulations.
However, Health Canada now wants to regulate these products as foods because they have greater resemblance to foods (the products fit the definition of a food with regards to product format, history of use, representation to consumers and public perception). Health Canada's creation of this guidance document will help facilitate the transition of such products from the NHP framework to the food framework through a TMAL.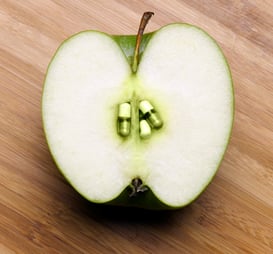 As a result of this transition, TMAL holders will be able to collect consumption and usage data to fill information gaps and allow for the development of necessary changes to the Food and Drug Regulations. Health Canada states that their long-term goal is to facilitate market access for supplemented foods under the same regulatory framework as other food categories.
What Natural Health Product and Food manufacturers need to know
If your company has been affected by this transition, here are some things you need to know to obtain a TMAL and sell your supplemented food product:
According to the guidance document, a supplemented food is defined as "a pre-packaged product that is manufactured, sold or represented as a food, which contains ingredients such as vitamins, minerals, amino acids and herbal or bioactive ingredients that may perform a physiological role beyond the provision of nutritive requirements."
In order for your supplemented food to be eligible for a TMAL, it must meet the following criteria:
Safe for use under the conditions of the Temporary Market Authorization;
Pre-packaged;
Contain a non-compliant vitamin, mineral or amino acid (as per Section 8 of the guidance document); and/or
Contain an unapproved novel food (listed in Appendix 2 of the guidance document).
As per the guidance document, the following categories of foods are not considered to be supplemented foods by Health Canada's Food Directorate:
Foods with nutrients added for broad population-based public health needs (e.g. fortified foods)
Foods targeted to children under age four, breastfeeding or pregnant women
Infant foods (e.g. infant formula)
Foods for special dietary use (e.g. meal replacements)
Novel foods
Foods containing caffeine
Foods containing NHP and other drug ingredients
In terms of labelling and advertising your supplemented food product (after you have received a TMAL), all requirements pertaining to labelling and advertising will generally apply to supplemented foods as set out in the Food and Drugs Act, Food and Drug Regulations, and the Consumer Packaging and Labelling Act and Regulations.
It is especially important for TMAL holders to state any cautionary statements (if required), and to submit an annual summary of all consumption incidents, i.e. any adverse events as a result of consumption of the supplemented food.
Reference:
Health Canada. (Feb, 2016). Category Specific Guidance for Temporary Marketing Authorization: Supplemented Food. Retrieved from http://www.hc-sc.gc.ca/fn-an/alt_formats/pdf/legislation/guide-ld/sf-tma-amt-as-eng.pdf.