Product claims are a key component of dietary supplement positioning and marketing. Companies use claims to showcase their product's health effects, nutritional benefits or performance to reinforce brand values and help boost sales.
Substantiating product claims is an important aspect of any product launch or
repositioning strategy. Not having the right type or level of data required to support a
claim can put a brand at risk for regulatory consequences, negative publicity and,
ultimately, a loss of market share and competitive advantage.
Below are five essential tips and best practices from our Dietary Supplement Claims Substantiation E-Book which you can use to develop an effective claims strategy for your dietary supplement:
1. Know what claims are permitted in each regulatory region and what level of evidence is required
The regulations governing product claims vary between jurisdictions. If you know where you'll be selling your product, it is important to understand what claims can be made in that country/region and what level of evidence is required - before you begin gathering said evidence.
The US, Canada and the EU have different requirements that companies must comply with, but in all areas, randomized, placebo-controlled clinical trials on the specific product formulation are the gold standard.
2. Recognize that there are risks to substantiating claims
Clinical trials for claims substantiation don't always go as planned. In regions where claims are reviewed before the product is marketed, there is a risk that the claim could be rejected.
Fortunately, the majority of claim rejections pertain to poor clinical trial planning and design - factors that are largely avoidable. See the next point for common reasons claims are rejected due to factors related to clinical research.
3. Understand the nuances of clinical trial design for dietary supplement claims substantiation
According to the European Food Safety Authority (EFSA), common reasons for claim rejection include:
Failure to critically assess prior literature
Target population not reflective of study population
Failure to specify inclusion/exclusion criteria
Primary measures are not consistent with the target claim
Primary measures are not recognized as valid biomarkers
Failure to use validated questionnaires
Failure to use validated biomarkers
Duration of study not long enough for claimed effect
Proper clinical trial design is essential for successfully executing a claims substantiation trial. Partnering with an experienced firm is the most effective way to ensure your trial is properly designed and executed to meet your end goals.
4. Determine where the clinical trial with be conducted

Differences between regions can present unique opportunities for the supplement industry. The required sample size, study population and intent of the clinical trial can have profound effects on where the study will be conducted.
If the intent of the study is to cure, treat, diagnose or mitigate a disease, an Investigational New Drug (IND) application may need to be filed if the research is conducted in the US. To avoid this, one strategy is to conduct the study in Canada.

Other options are available depending on the region. For example, a study conducted in Canada or Western Europe could be used to support a claim on a product intended for the U.S. market because the populations and dietary habits are increasingly similar.
5. Consider regulatory and clinical research angles when supporting product claims
Just as you would not buy a new home without knowing what the city and neighbourhood are like, clinical trials should not be pursued without considering regulatory strategy and implications.
Enlisting a firm that specializes in both regulatory and clinical trials provides sponsors with extra control and quality - two critical factors for successful claims substantiation. Nutrasource operates its regulatory and clinical research divisions under one roof, allowing project teams to work together seamlessly on behalf of our clients.
Looking to support a product claim to give your brand that competitive edge? Submit a question directly to our regulatory and clinical trials team.
---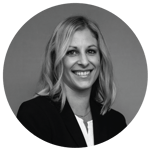 Jennifer Andrews, M.Sc., is Marketing Director at Nutrasource. With a background in nutritional science and nearly 10 years of experience within the health products sector, she oversees Nutrasource's integrated marketing program including digital marketing, content development, and events strategies. Connect with Jennifer on LinkedIn.