Consumer interest in quality, transparency, traceability and labelling has grown substantially in the past decade. According to the Supplements/OTC/Rx (SORD) database, an ongoing market research platform launched in 2006, 44% of consumers are concerned about supplement quality.
Consumer values continue to drive product marketing
Thanks in part to near-constant internet access and the widespread use of smartphones and tablets, today's consumer is actively seeking information about issues they care about, including health and nutrition, food safety, environmental preservation, sustainability and ethical business practices. Research shows that today's supplement consumer is making more valued-based purchasing decisions and is willing to spend more for products that support causes they care about.
These changing consumer values are ultimately shaping consumers' purchasing decisions and driving the opportunity for organizations looking for differentiation in a saturated market. As a result, more brands are looking to third party certifications to communicate quality, efficacy and transparency to consumers.
Third party certifications meet consumer demand for quality assurance while building brand loyalty
There are three basic building blocks of integrity in the health and nutrition industry: quality, safety and traceability. Certification programs help to reinforce the standards of integrity in an industry marred by product alteration, quality issues and varying degrees of regulation. (For more on quality concerns in the health products industry, download our recent paper, Dietary Supplement Product Adulteration and Contamination: Problems and Solutions.)
Third party certifications offer a significant point of differentiation and act as a quality statement for brands. Beyond that, they create an opportunity for strong messaging by effectively communicating with consumers through symbols that resonate with the target markets. Furthermore, in the absence of government regulations for quality, safety and traceability, certification programs help meet consumer demand for quality assurance.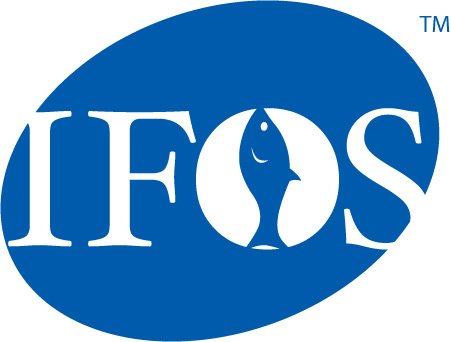 For example, fish oil companies that go the extra mile to certify their products through the International Fish Oil Standards (IFOS) Program are willing to "bare it all" by publishing their product testing results in the public domain – free for any consumer to access online. This helps the educated consumer select products that they know for certain are shelf stable, do not contain excess levels of contaminants and that deliver the dose of active ingredient claimed on the product label.
From an organizational standpoint, the use of certifications helps safeguard brand mission and core values while building loyalty and character within the organization. In addition, quality assurance and quality control values become inherent to the culture of organizations.
How to use certifications to communicate your brand's messaging
Where should a brand start when it comes to third party certifications? Look to market research and sales intelligence to provide details on the expectations of the consumer market. By having a clear vision of the target market, you can leverage certifications to not only communicate, but also educate, new and existing customers about your product's quality and your brand's commitment to transparency.
Featuring certification marks on company websites, product labels, in social media and at health and wellness trade shows are just a few ways companies can leverage their certifications to ultimately sell more products.
Want to learn more about how third party certifications can help grow your brand? Contact us today.