The verdict is in on one of the two high-profile dietary supplement industry cases before the courts this year. The decision from the U.S. Court of Appeals for the D.C. Circuit upheld the Federal Trade Commission's (FTC) charges that POM Wonderful and POMx ads were deceptive. The ads claimed that the product could treat, prevent or reduce the risk of heart disease and prostate cancer, but lacked clinical evidence to substantiate such claims.
The decision led to questions around how much clinical evidence is required to support a health claim. How is a company promoting the benefits of natural health products supposed to navigate the regulatory landscape when even the guidances are not clear?
All foods and dietary supplements require human research to support claims about human health, with data from product-specific clinical trials providing the greatest level of evidence with supportive animal and in vitro studies to provide possible mechanism of action. How do you know who much or little data you need?
Good clinical trial design takes time and starts with understanding the claims to be made, whether they be scientific or marketing claims.
Be proactive - build your claims substantiation file in concert with your clinical efforts.
To learn how Nutrasource can assist with developing, planning, and executing your regulatory and clinical research strategy, contact us today.
---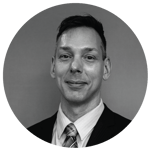 Josh Baisley, B.Sc., is Director of Domestic Clinical Trials at Nutrasource. With nearly 15 years of experience in quality assurance, clinical, pre-clinical, and regulatory affairs for the natural health products sector, Josh has been directly involved in over 65 clinical trials accounting for more than 10% of all clinical research applications received by Health Canada. Connect with Josh on LinkedIn.