Cannabis has taken Canada by storm since legalizing recreational use in October 2018, and the highly anticipated second wave of regulations has finally arrived. Cannabis edibles, extracts, and topical products will hit the shelves mid-December 2019, and consumers and companies alike are buzzing with anticipation.
A consumer report by Deloitte
estimates th
at $1.6 billion will be spent on edibles, $529 million on canna-beverages, and $174 million on topical products per year in Canada. Approximately half of survey respondents are planning on consuming gummy bears, cookies, brownies, and chocolate at least once every three months. The demand for edible products will supposedly not pull profits from traditional formats like dried flower, according to a Deloitte representative. The product demand for cannabis flower remains higher than the available supply, so the launch of these product categories will fill a necessary gap for Canadian recreational users.
Be warned, the cannabis regulations don't provide a green light for cannabis edibles in their entirety; Read on to learn about the stringent regulations for this budding product sector.
Product Composition
Formulators and product developers are faced with numerous regulations to ensure the safe consumption of edible cannabis products. Only food and food additives will be acceptable for inclusion in cannabis edibles and must be in line with the guidelines set in the Food and Drug Regulations (FDR). Cannabis edibles will not be able to contain; added vitamins and minerals, food ingredients with a Temporary Marketing Authorization Letter (TMAL), meat , fish, and poultry products (with some exceptions for dried products), caffeine, nicotine, or alcohol. Ingredients containing naturally occurring caffeine will be allowed at a maximum 30mg per immediate container.
There will be a maximum THC concentration of 10mg per discrete unit and per immediate container. Multi-packs are permitted; however, they must comply with the THC limit. Therefore, one multi-pack could contain 4 discrete units with a maximum of 2.5mg THC per piece. All discrete units within a multi-pack must be uniform, removing sampler packs or multi-flavour packages from the table. The total package must also be in line with the legal cannabis possession limits (30g of dried cannabis or equivalent), regardless of THC concentration. For example, the cannabinoid level in a package of CBD-dominant edibles must contain less than the equivalent of 30g dried cannabis, even though it does not exceed the THC concentration limit.
Packaging & Labelling
The cannabis act is very clear on the do's and don'ts of cannabis packaging. An update from the original cannabis regulations, there will be a new requirement to use food-grade packaging as outlined in the FDR and Safe Food for Canadians Regulations (SFCR). Safety is the number one concern regulators have when it comes to cannabis, and edible products not in discrete units (i.e. individual candies) must be designed in such a way to avoid accidental consumption. Regulators are staying true to the "minimal" approach used with cannabis flower packaging, and the use expanded panels, including; peel-back labels, tags, and package inserts, will not be permitted for edibles. There is an exception to use peel-back labels on small immediate containers.
Labelling requirements will mirror the existing guidelines for other cannabis products, requiring the standardized cannabis symbol (for products containing THC), health warning message, THC and CBD content, in plain, child-resistant packaging. In line with the FDR, cannabis edibles will be labelled similarly to food, and a handful of the requirements are as follows:
A list of ingredients;
The common name of the cannabis product;
An indication of allergens and their sources;
A "durable life date" (or best-before date) for products that have a durable life of 90 days or less;
For the full list of packaging and labelling requirements, refer to the packaging and labelling guide for cannabis products.
Marketing
One of the main objectives of the Cannabis Act is to keep cannabis out of the hands of Canadian youth, and many of the prohibitions on cannabis promotion are in place to support that. Packaging, flavours, and product positioning must not appeal to children to remain compliant. In addition, the following terms and associations must be avoided;
Associating the product with alcohol, tobacco, or vaping (no using beer, wine...)
Promoting energy value or nutrient content representations (low-fat, diabetes-friendly…)
Using health claims (Reduces stress, supports weight loss…)
Cannabis products across their subcategories have similar marketing prohibitions. Cannabis products cannot be promoted where the message may be intercepted by youth, limiting advertising to 19+ locations and age-gated websites. The real marketing power that companies can leverage lies in telling compelling brand stories, producing quality products, and cultivating enjoyable customer experiences that will foster long-term brand loyalty.
Nutrasource is committed to bringing health products to market with strong science and regulatory confidence. With a unique expertise in the cannabis and CBD product sector, Nutrasource offers a full suite of services to take your product from concept to claim. Pharmacokinetics (PK) studies are advantageous to the cannabis edible market, and allow companies to better understand the absorption, metabolism, and excretion of their product. To learn more about PK studies, regulatory services, and global market access for your cannabis products, contact the Nutrasource team today.
---
---
---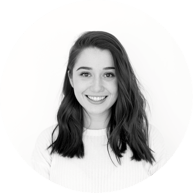 Katie Costa, BSc,
is the Marketing Manager at Nutrasource, and has experience marketing health and wellness businesses with tact in the digital space. Katie supports the marketing department with content marketing, lead generation, digital advertising, and event coordination.
Connect with Katie on LinkedIn.