Prebiotics and probiotics aren't going anywhere. In fact, this emerging market has become so popular in recent years that there are now two major events dedicated solely to prebiotics/probiotics. Here we take a look at one of the most challenging aspects of the research and development (R&D) process for companies looking to bring prebiotics/probiotics to market.
Overcoming R&D obstacles for prebiotics and probiotics
One challenge companies frequently run into when developing a prebiotic or probiotic is finding a research centre that offers the right complement of clinical and regulatory solutions. Most contract research organizations (CROs) offer only one service area--regulatory or clinical--which can result in gaps in expertise and understanding.
Give your project the attention, focus and strategic foresight it deserves with an integrated regulatory and clinical research approach
Our organization is unique in that the regulatory and clinical research teams operate together under one roof. Nutrasource project teams consist of scientists, data management specialists, regulatory affairs personnel and medical professionals with unmatched expertise in the health and nutrition space. Each project is viewed and analyzed from every regulatory and scientific angle, resulting in the highest quality output for our clients.
Nutrasource designs, manages and executes both in-house and multi-centre clinical trials for the following health indications of interest to the prebiotic/probiotic market:
Cognitive function
Weight management
Cardiovascular health
Gastrointestinal health
Metabolic syndrome
Gastrointestinal transit studies
We can assist your company in generating supporting clinical data for a health or marketing claim, or for quality assurance and quality control.
Realize your project's full potential by discussing your clinical program with our team
Our regulatory and clinical consulting services for the pre/probiotic industry include:
Clinical research strategy development (phase I to IV)
Protocol development and/or review
Fecal analysis for shifts in microbial populations, semi-quantitative and quantitative analysis by PCR techniques of bacteria, including plate counts and enumeration
Identification of suitable sites
Participant enrollment
Management of site operations
Data collection
Clinical trial applications
Feasibility assessments
Regulatory applications and product approvals
Health claim strategy and substantiation
To learn more, contact our team today (info@nutrasource.ca).
---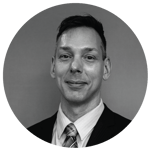 Josh Baisley, B.Sc., is Director of Domestic Clinical Trials at Nutrasource. With nearly 15 years of experience in quality assurance, clinical, pre-clinical, and regulatory affairs for the natural health products sector, Josh has been directly involved in over 65 clinical trials accounting for more than 10% of all clinical research applications received by Health Canada. Connect with Josh on LinkedIn.