Today's consumers are doing more research about the products they purchase than ever before.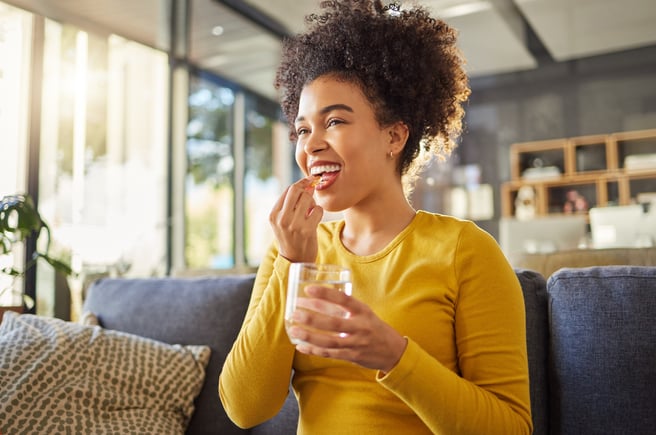 What does this mean for your brand?
How can you utilize this desire for information to help position your brand?
How can you showcase your unique value propositions in the marketplace in a way that aligns with your potential customers? Continue reading to learn more about transparency and why it is so critical in today's natural health product market.
1. Transparency: build consumer trust (or lose to A COMPANY who does!)
Ultimately, consumers are looking for transparent brands. Being viewed as a transparent company or brand in the marketplace has significant positive effects for consumers. According to the 2021 ITC Insights Consumer Supplement Survey, 66% of supplement users claim that brand transparency has an impact on their purchasing decision.
Transparency allows the consumer to understand the brand's decision making processes, the brand's corporate goals and also to understand if the brand aligns with their own personal values and beliefs.
Examples of how to be transparent include:
Getting third-party certified

Communication with your customers on your product development

Educating your community on the "why" behind key decisions
For many consumers these are important considerations to be made before deciding to purchase the product from a particular brand.
TRANSPARENCY LEADS TO INCREASED PRODUCT LOYALTY FROM THE CUSTOMER AND INCREASED BRAND LOYALTY.
With more and more shoppers concerned about what is in the products they use and consume, being as transparent as possible about your products is critical for marketplace success. The less homework your consumer needs to do before deciding to purchase your product, the faster they will make that purchasing decision and data shows that many consumers are also willing to pay more for products from a more transparent company.
2. Better product marketing
Another major benefit to being as transparent as possible about your company is that you are better able to control the messaging about your products. When you are open and honest about how your products are made, what ingredients they contain (full ingredient breakdowns as opposed to proprietary blends) and what measures you take to guarantee quality, consumers don't need to look for this information elsewhere. When consumers are unable to find information on your product or website listings, they will look elsewhere. This can include discussion forums, social media, comment sections and other areas where information that may not be true about your products could be available. In other words, if you do not control your own message, you may be vulnerable. Stop your consumers from information overload or analysis paralysis and provide the information they are looking for openly and easily to begin with.
3. More opportunities with retailers
Transparency of your company and brand is also becoming increasingly important as major retailers and vendors audit the products that are being sold on their platforms and in their stores. With an increase in warning letters and fraudulent products, retailers are being more vigilant in verifying the product quality.
In these cases, third-party certifications are increasingly being relied upon to demonstrate purity, safety, and quality of the product.. These certifications can be utilized to demonstrate product quality through testing or analyses. In addition to verifying label claims, they can be used to highlight various issues that a brand and/or its ownership may find important such as upcycling or sustainability.
If you are looking to showcase transparency to your consumers, Certifications by Nutrasource has the tools to make this happen.
Products are tested using real scientific data to make sure they are fresh, pure, and contain what is claimed on the label. Then, the full testing results are posted online for consumers to check if a product is third-party certified before buying.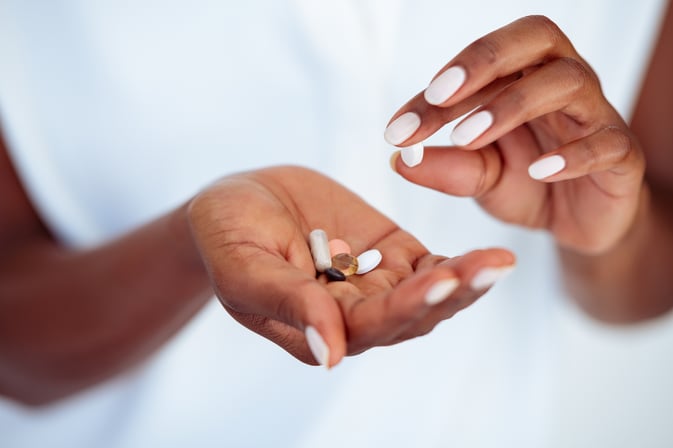 Third-party certified companies have a competitive edge in the marketplace
Companies who choose to get certified are able to stand out from the competition, primarily because they:
have confidence in the quality, purity, and safety of their products
are committed to transparency and the consumer's right to know
put their customers' health and safety first, and
are willing to test their products against the highest industry standards worldwide.
Certifications by Nutrasource has been in business for over 20 years and currently certify over 1,500 SKUs globally that are presented to consumers on our websites. Until recently, our main focus has been on the omega 3, probiotics, cannabinoids and non-GMO categories, however, with the release of NutraStrong™ we now cover all dietary supplements. This program aligns with retailer and manufacturer goals for brand protection and provides incentive to dietary supplement brands to showcase both quality and corporate values. It has been designed to support brands of all sizes with the capability to certify a single SKU or hundreds of SKUs, depending on the company's needs. Most importantly, this program directly address concerns and challenges regarding transparency in the marketplace and provide a platform for showcasing your brands transparency and values.
RELATED CONTENT: