What if you could develop one dietary supplement, with a single product specification, and sell it in multiple countries simultaneously – with no reformulation or regulatory headaches involved?
This is the ideal scenario for supplement companies looking to expand into new markets and increase global sales. Yet this "globalized" approach to development isn't as common in the dietary supplement world as it is in pharma.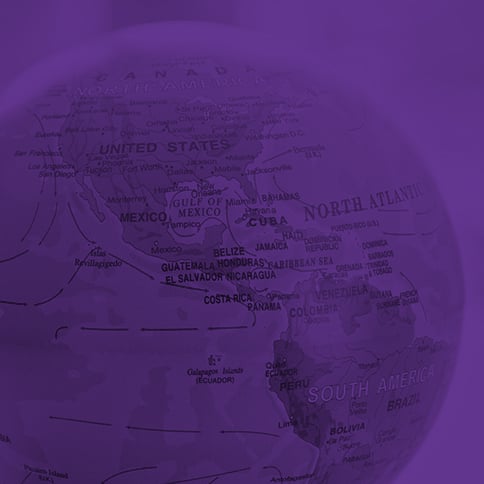 Why? The issue is not budget as you may think. Yes, the pharmaceutical industry has substantially more dollars to invest in R&D, but any additional cost of this strategy is negligible.
Instead, a globally harmonized approach requires deep regulatory knowledge, experience, and a commitment to big-picture thinking which the supplement industry today admittedly lacks.
Of course, harmonization is not completely unheard of in the nutra/supplement realm. In clinical research, for instance, ICH (the International Conference on Harmonisation) guidelines create standards acceptable to regulatory agencies around the world. But the level of harmonization is limited compared to the drug framework and leaves gaps that make future development and market entry more challenging.
To guide you in kick-starting a smarter global development strategy, below are key steps to launching your dietary supplement in multiple regions with just one product specification.
1. Start with the Claim
First, know what claim(s) you want to make on your product. This is typically a joint effort between marketing and scientific teams to find the optimal statement tailored to your target audience and their needs.
The regulations of each market will dictate how aggressive the claim can be (or whether it can be made at all) and what level of science is needed to substantiate it. Generally, one or more well-designed clinical trials demonstrating product safety and efficacy are needed.
2. Decide Where You Want to Market the Product
Determine which regions/countries make sense for your brand and business objectives, then develop strategies to market your product there.
Are you looking to expand into the American, Canadian, or Mexican markets from China? Or perhaps from the U.S. into European countries, Australia, and New Zealand? The options are (nearly) endless and each region has its merits depending on your company's goals.
3. Know the Regulatory Landscape
Conduct a deep and thorough regulatory assessment of each region, including permitted claims, any ingredient restrictions, and accepted analytical tests (among other criteria) required for your product based on its format, desired ingredients, etc.).
This stage requires a great deal of experience to do properly, so hiring an experienced CRO or consultant is extremely important.
4. Set the Regulatory Bar High
This step is critical: compare each jurisdiction's regulations to ensure your product meets compliance requirements for the region with the most strict regulations (i.e., countries that set the highest regulatory standard).
This is incredibly important, because if the product fulfills the toughest requirements, typically it can be seamlessly transitioned into regions where the regulatory burden is lower.
5. Develop a Single Product Specification
Next, you will create your product based on one product specification that meets the highest regulatory standards of the regions where your product will be marketed.
This differs from what is conventionally done. Usually, a company will launch a dietary supplement in the U.S. and later decide to enter the Canadian market (as a natural health product [NHP]). The problem is, the original product spec does not "check all the boxes" required by Health Canada's pre-approval/NHP licensing process. You'd then need to reformulate, or at the very least fill in the gaps for compliance and testing, which requires rework and extra time that could've been saved ahead of time.
Done properly, the only product change you'll need to make to sell in each country is to update the label. The label requirements are different in each country. (Note: different regions may have additional requirements, such as NHP Site Licensing in Canada. The point is to do your due diligence upfront so you know what is needed when it comes time to launch.)
6. Choose Your Tests Wisely
Different countries may require different analytical tests depending on the formulation. Ensure you conduct ALL tests—not only the common ones, but also the obscure tests that may be country-specific—in all regions you want to sell in. This allows you to manufacture and distribute your batch globally with no changes needed other than the product label, as mentioned in #5 above.
Missing a test, only to learn later that it is required and having to go back and have it done, is a completely avoidable step that will delay your project and waste your regulatory and QA/QC team's time unnecessarily.
Last Words
Any company that has gone through the time-consuming and costly re-work needed to expand globally will tell you that investing in development strategy upfront is a smarter business decision—and better use of budget—in the long-term.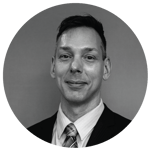 Josh Baisley, B.Sc., is Director of Domestic Clinical Trials at Nutrasource. With nearly 15 years of experience in quality assurance, clinical, pre-clinical, and regulatory affairs for the natural health products sector, Josh has been directly involved in over 65 clinical trials accounting for more than 10% of all clinical research applications received by Health Canada. Connect with Josh on LinkedIn.