Whether you are launching a new product or looking to substantiate a novel claim, strong science is crucial to the success of your health product. In Canada, many ingredients have been "pre-cleared" for specific claims at particular doses. Monographs give guidance and provide substantiation for these ingredients, so you don't have to.
For a product that uses ingredients without a monograph, or want to bear more complex claims, human clinical research is required to complete your Product License Application (PLA) for the Canadian market. Although pre-market approval is not required for dietary supplements in the U.S., relevant clinical data is a necessary part of the dossier's required for many FDA regulatory pathways. Clinical data may be performed on the ingredient(s) or more preferably, on the finished product as the latter will account for the effects of ingredient interactions.
Read on to understand the different between pilot studies, pivotal studies, and when to use them both to validate your product before heading to market.
PILOT STUDIES
Pilot studies help businesses understand specific attributes of their products at a lower cost than larger pivotal clinical trials, while simultaneously reducing risk of product failure during the research process. They can be also be designed to investigate dose-response effects to better understand product efficacy and variation of endpoint(s) in the target population. This empowers Sponsors to make better decisions about their product, including changing the formulation, and/or altering the study design to align with the desired outcome in the indication of interest. Pilot studies also add to the totality of evidence for claims substantiation. While statistical significance is not typically the objective of a pilot study, the results can build the story of a products effect in a specific population and indication, supporting additional research. Conducting pilot studies as randomized controlled trials is also suggested to help elucidate potential placebo effects that may confound analysis of results.
PIVOTAL STUDIES
Pivotal studies for the dietary supplement industry, similar to scope and size of Phase 2 or Phase 3 studies in pharmaceutical development, are designed to prove efficacy or effectiveness of a product. Without conducting pilot studies, pivotal studies often provide no answers. A pivotal study could end with 'no answer', meaning it fails to obtain statistical significance. This happens for many reasons, including study design, incorrect dose/dosing regimen (which can be determined through pharmacokinetic designs), insufficient sample size, incorrect population (inclusion/exclusion criteria), or perhaps the product does not work in that indication. The latter is difficult to answer if the aforementioned issues are not addressed, reinforcing the value in conducting smaller, investigative pilot studies.
With the larger cost and time investment required for pivotal studies, it becomes a risk assessment for companies. To be more risk adverse, conduct smaller trials to enhance your understanding of the product, and to help set up pivotal trials (both single- or multi-center trials) for best chance of success. Alternatively, dive into pivotal studies knowing there is a higher risk of failure (or a non-answer) but save calendar time by only conducting a single large trial.
NOVEL DESIGNS
Other novel designs can aid in reducing time to delivery and cost, such as adaptive designs. There are numerous adaptive design clinical models that can be applied depending on the question(s) being asked. For example…
Seamless phase designs where pharmacokinetics may be followed by an initial efficacy model within the same protocol, or, compare multiple doses/formulations and the "best" dose/formulation is selected to continue on to longer term assessment.
Adaptive randomization, whereby an interim power analysis is conducted, and the protocol defines the parameters around decisions on how the trial will progress:
stopping the trial (lack of efficacy),
staying the course and completing the study (adequate power),
increasing sample size within the confines of previously stated criteria.
Such designs require specific rules and parameters to ensure the integrity of the study data.
WHAT TO TAKE AWAY
With many regions suggesting that two or more clinical trials may be required (depending on claim and indication), it could be advantageous to pursue a more methodical approach by conducting pilot studies followed by a pivotal study. The latter also provides more evidence for safety on a product, increasing the strength of evidence for the business and product of interest.
In any case, properly conducted studies are necessary to support claims of product effects and successfully gain market access in multiple desirable regions. If you have questions about how Nutrasource can support your project, from regulatory support to clinical trials to analytical testing, contact the team today.
---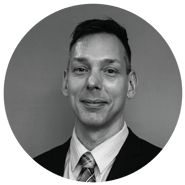 Josh Baisley, B.Sc., is Director of Domestic Clinical Trials at Nutrasource. With nearly 15 years of experience in quality assurance, clinical, pre-clinical, and regulatory affairs for the natural health products sector, Josh has been directly involved in over 65 clinical trials accounting for more than 10% of all clinical research applications received by Health Canada. Connect with Joshua on LinkedIn.