Clinical research has become a fundamental step in the development of a dietary supplement. Nutraceutical companies are investing more in clinical research than ever before to support health and marketing claims and gain a competitive advantage in a saturated marketplace.
Clinical trial design is an often overlooked but incredibly important aspect of a successful development and market launch strategy. Many companies cut corners during the trial design phase in an attempt to save money upfront and get to market quicker. Unfortunately, this strategy can backfire and lead to statistically indecipheral results, devastating costs and irreparable brand damage for dietary supplement organizations.
This whitepaper is designed to help dietary supplement companies build a strategic development plan that focuses on clinical trial design to meet the end goal: the product claim.
By adopting certain key aspects of the pharmaceutical industry's clinical development solutions, including the use of adaptive design for claim substantiation trials, there is a potential for greater rewards in terms of prolonged market access, the possibility of additional claims, further regulatory classifications and future development opportunities.
Download this comprehensive, 18-page whitepaper for free now to learn specific strategies organizations can employ in order to get products to market efficiently, successfully and within budget:
Our experienced regulatory, R&D and clinical research team will help you develop a strong development and clinical research strategy that meets your goal while guiding you through the complex and often challenging regulatory framework. Contact us today at info@nutrasource.ca to learn more.
---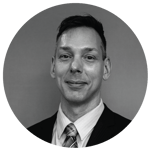 Josh Baisley, B.Sc., is Director of Domestic Clinical Trials at Nutrasource. With nearly 15 years of experience in quality assurance, clinical, pre-clinical, and regulatory affairs for the natural health products sector, Josh has been directly involved in over 65 clinical trials accounting for more than 10% of all clinical research applications received by Health Canada. Connect with Josh on LinkedIn.