Investing in clinical research is necessary to establish a product's safety and efficacy. Whether this is your first clinical study on your product or you've conducted a number of clinical trials to substantiate claims for your dietary supplement, begin with the understanding that there are risks of all shapes and sizes involved and that the project manager's first order of business is to eliminate or mitigate as many as possible.
If you're investing in clinical research, a thorough planning process will be needed regardless of the purpose of the study. To protect against downstream risk, developers must have a clear understanding of the chemical and safety profile of the product, including its pharmacokinetic and pharmacodynamic properties. In addition, they should be able to define the product's efficacy and describe not only that it works but how it works to create the beneficial effect on which marketing will be based.
Asking Tough Questions
To appropriately mitigate risk, sponsors must ask themselves a number of tough questions, including:
Is there evidence of an effect to support the desired claim (preclinical and/or pilot study evidence)?
Are claims appropriate for the product's classification in the country or countries where the product will be marketed?
Is there sufficient information on the appropriateness of the dose (timing, number, based on PK and PD information)?
Is the product demonstrably stable over time?
Conducting a series of clinical trials and lab experiments to substantiate a marketing claim only beginning to gain traction among dietary supplement manufacturers. The benefits, however, are very real. Well-executed clinical research strategies can deliver prolonged market access, open further regulatory classifications and open the door to additional claims and future development.
The Benefit of an Experienced Partner
Unless you can draw on direct experience in planning and executing a strategic clinical research plan, it's essential to hire a contract research organization (CRO) to guide you through the process. Your research partner should act as an extension of your team and provide the leadership and direction you need based on the CRO's experience. At the least, it should be able to guide you past the pitfalls that cause most clinical trials to fail:
Inappropriate patient population or inclusion/exclusion criteria
No or inadequate control group
Inappropriate or inadequate statistical powering of the study
Insufficient randomization
Inappropriate statistical tests and reporting of results
Once research teams have identified a promising substance or compound, the product development process should follow a risk-balanced pathway: Articulate the desired health, scientific or marketing claim; determine the market position of the product relative to competitors; then assess the regulatory landscape and develop an appropriate clinical program to substantiate positioning.
Plan for Successful Research
Risks are present at every stage of a clinical program, from development and design through execution and reporting, and only by thoroughly understanding them, planning for them and addressing them can you hope to avoid the time and expense of failed research.
---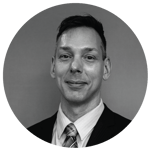 Josh Baisley, B.Sc., is Director of Domestic Clinical Trials at Nutrasource. With nearly 15 years of experience in quality assurance, clinical, pre-clinical, and regulatory affairs for the natural health products sector, Josh has been directly involved in over 65 clinical trials accounting for more than 10% of all clinical research applications received by Health Canada. Connect with Josh on LinkedIn.