While many U.S. states (and, of course, Canada) are approving medical and recreational use of cannabis products, confusion about how these products are regulated continues to grow.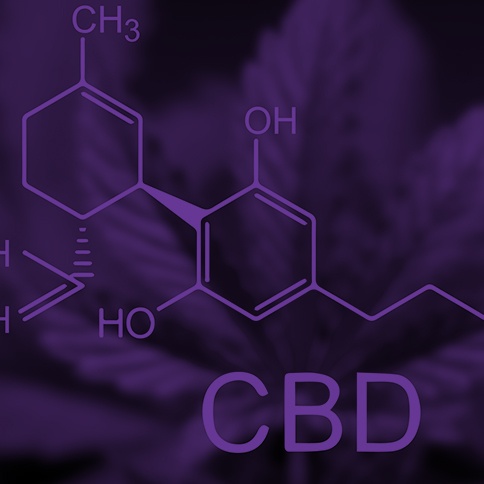 Perhaps at the heart of the confusion is a lack of clarification as to exactly what is cannabis. Should cannabis be classified, and therefore regulated, differently than the cannabidiol (CBD) derived from it? Is CBD a drug? Is it a supplement? Or does it need its own classification? This lack of clarification makes regulation challenging, if not impossible.
The problem becomes even more critical when it comes to marketing and health claims. How do we substantiate claims when there is no guidance as to what or how CBD products are regulated?
Understanding Cannabis and Cannabis-Derived Compounds
Some of the regulatory confusion is rooted in the lack of knowledge of exactly what the products are or what they are derived from.
The cannabis plant, Cannabis sativa L, contains over a hundred cannabinoid compounds. All cannabis plants contain cannabinoids, just different types in different concentrations. The two most prominent, and perhaps most known, cannabinoids are tetrahydrocannabinol (THC) and CBD. CBD is non-psychoactive, while THC has the well-known psychoactive effect on users.
Adding to this uncertainty is the debate surrounding cannabis taxonomy. Some say there are three varieties/species (C. sativa, C. indica and C. ruderalis); others say C. sativa L is the only species with the other varieties being sub-species. Regardless of taxonomy, industrial hemp and cannabis are derived from all three.
Hemp-Derived CBD vs. Cannabis-Derived CBD
Speaking of hemp, what is the difference between hemp- and cannabis-derived CBD? Technically speaking, CBD is CBD whether it is extracted from hemp or cannabis. However, there are distinct differences. Hemp is obtained from the stalks and fibers, while cannabis is from the flowers of the C. sativa plant. Cannabis-derived CBD will have THC associated with it, whereas hemp will not.
Cannabis-derived CBD also contains compounds called terpenes that help contribute to the effectiveness of the product; hemp products do not contain this. The regulation of the two types in the U.S. also differentiates them and helps to make hemp products more accessible to consumers.
According to Title 21 United States Code (USC) Controlled Substances Act, the current legal definition of marijuana is:
"The term 'marihuana' means all parts of the plant Cannabis sativa L., whether growing or not; the seeds thereof; the resin extracted from any part of such plant; and every compound, manufacture, salt, derivative, mixture, or preparation of such plant, its seeds or resin. Such term does not include the mature stalks of such plant, fiber produced from such stalks, oil or cake made from the seeds of such plant, any other compound, manufacture, salt, derivative, mixture, or preparation of such mature stalks (except the resin extracted therefrom), fiber, oil or cake, or the sterilized seed of such plant which is incapable of germination (21 USC 802(d) (16))."
Since hemp is derived from the stalks, it is not subject to controlled substance regulations and can be legally sold. It falls under the Farm Bill of 2014. This is an important differentiation between the products that the hemp industry has used to fight being classified with its close but not identical counterpart, cannabis-derived CBD.
Regulations as a Research Barrier for Cannabis in the U.S.
Despite many U.S. states passing laws to legalize cannabis and cannabis-derived products, federally it remains a Schedule I Drug under the Controlled Substance Act of 1970.
This is important to note because it prevents research on cannabis in the U.S., or makes it very difficult, contributing to the confusion surrounding hemp and CBD.
Fortunately, other countries like Canada are changing regulations that remove barriers and open the door to research.
The Future of Claims Substantiation and Marketing of CBD Products
Adding further complexity to the issue of cannabis regulation and research, the FDA recently announced approval of a CBD-based drug derived from marijuana, Epidiolex, developed by GW Pharamaceuticals, for epilepsy.
This ruling could surely be a game-changer for regulation, classification, and consequently claims substantiation. Additionally, because Investigational New Drug (IND) submissions were filed, CBD cannot be classified as a dietary supplement.
That brings us back to the core issue: in the current environment, how do we substantiate marketing claims for CBD products?
Tips for Making CBD Claims
Here are some suggestions, keeping in mind that currently there are no clear guidelines:
Do not under any circumstances make disease claims (i.e., prevent, diagnose, mitigate, treat, or cure). This is a big red flag if your product is not a drug
Make sure your product actually contains the amount of CBD or other ingredients that you claim, otherwise you may be subject to false and misleading advertising allegations
Consider hiring a research organization that specializes in testing to verify that your product contains what you are claiming and that the product's quality and contents is consistent
Do not add CBD to conventional foods – the FDA has been clear about this
Do not present it as a dietary supplement
Consider seeking legal counsel with expertise in this area
Consider seeking regulatory and substantiation counsel from scientific experts
Consider hiring a contract research organization or other research facility to conduct research to support your claims
Stay on top of the ever-changing laws and statements put forth by government agencies. Wherever we end up in this cutting-edge industry, it is going to set historical precedent and influence the various industries it crosses.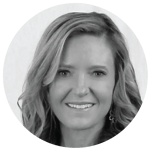 Dr. Susan J. Hewlings, Ph.D., RD, is Director of Scientific Affairs at Nutrasource. With over 20 years in nutrition, sports nutrition, and scientific consulting for the dietary supplement and medical industries, Dr. Hewlings helps clients support their global market launch strategies by substantiating claims with scientific evidence. Connect with Dr. Hewlings on LinkedIn.
For more information, explore Nutrasource's regulatory, clinical, and testing services for cannabis/CBD products in the U.S. and Canada.
References
Iffland K, Grotenhermen F. An Update on Safety and Side Effects of Cannabidiol: A Review of Clinical Data and Relevant Animal Studies. Cannabis and Cannabinoid Research. 2017;2(1):139-154. doi:10.1089/can.2016.0034.
Leung, L. Cannabis and Its Derivatives: Review of Medical Use. J Am Board Fam Med July-August 2011 24:452-462; doi:10.3122/jabfm.2011.04.100280
Schrot RJ, & Hubbard JR. Cannabinoids: Medical implications. Annals of Medicine, 2016;48:3, 128-141, DOI: 10.3109/07853890.2016.1145794