Making the decision to conduct a clinical trial can be daunting. Many complex steps are involved in getting a study off the ground, including designing the study, assessing risk, and determining whether a trial will achieve return on investment.
The supplement industry continues to pursue clinical research to support product claims - and with good reason. Regulators are demanding strong science more than ever, and brands are faced with increasingly savvy consumers who want to know that what they are consuming is safe and effective. The probiotics sector in particular has exploded in recent years, leading manufacturers and brands to leverage clinical research as part of their go-to-market strategies.
In our latest guide, Clinical Trials Roadmap: A Go-To-Market Guide for Probiotics, we explain what route and specific steps probiotic companies should take when developing a successful clinical trials program.
---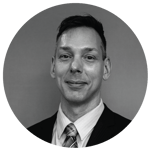 Josh Baisley, B.Sc., is Director of Domestic Clinical Trials at Nutrasource. With nearly 15 years of experience in quality assurance, clinical, pre-clinical, and regulatory affairs for the natural health products sector, Josh has been directly involved in over 65 clinical trials accounting for more than 10% of all clinical research applications received by Health Canada. Connect with Josh on LinkedIn.