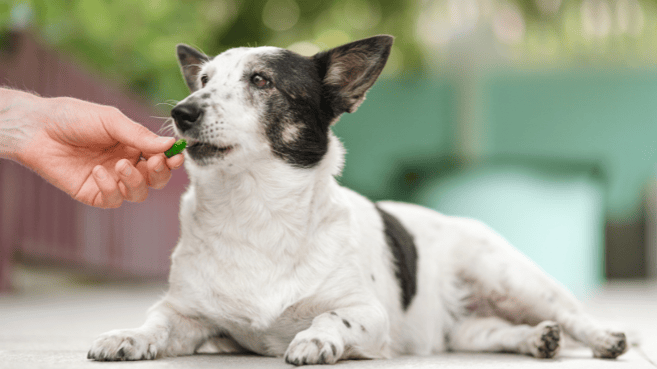 As pet ownership continues to rise in Canada, so does the demand for high-quality animal health and wellness products. To meet this growing demand and provide a risk-appropriate framework for pet supplements, Health Canada's Veterinary Drugs Directorate (VDD) established a regulated pathway for Veterinary Health Products (VHPs).
VHPs are low-risk drugs containing nutraceutical ingredients, like vitamins and minerals, that are designed to maintain or promote the health of companion and food-producing animals. VHPs cannot, however, be used to treat, prevent, or cure diseases.
ANIMAL HEALTH MARKET TRENDS IN CANADA
The global animal health market is projected to grow in the coming years, with an estimated compound annual growth rate of 3.36% from 2023-2028. In 2022, the Canadian Animal Health Institute (CAHI) conducted a nation-wide survey on pet-ownership in Canada, revealing that 60% of Canadian households owned at least one dog or cat.
Since the COVID-19 pandemic, there has been an increase in the companion animal population, and Canadians have shown a heightened awareness of the importance of maintaining their pets' health and wellness, as reported by CAHI.
This trend has led to an increase in preventative veterinary visits, a greater emphasis on nutrition, and a higher use of animal health products, including VHPs
REGULATORY FRAMEWORK - CANADIAN MARKET ACCESS FOR PET SUPPLEMENTS
Health Canada introduced the VHP Notification Program in 2017 to evaluate and monitor the safety, quality, and effectiveness of VHP products being marketed in Canada. To market VHPs in Canada, companies must meet specific regulatory requirements.
Formulation Compliance: All active, inactive, homeopathic, and traditional medicine substances used to make a VHP must comply with List C: Veterinary Health Products and the List of Permitted Substances.
Labelling Compliance: Product labels need to adhere with requirements under the Food and Drug Regulations, be bilingual, and contain mandatory VHP-specific statements.
Safety and Health Claims:

VHPs must have credible evidence to demonstrate the product's safety and health claims.

Good Manufacturing Practices (GMP) Compliance:

Companies who manufacture, package, label, import, distribute and/or store VHPs are required to follow GMP requirements.

Notification:

Prior to selling or importing VHPs, a notification must be submitted to Health Canada at least 30 days in advance. Companies located outside of Canada need a Canadian representative to coordinate with Health Canada on their behalf. Notifications are subject to Health Canada invoicing fees, however, there are no annual renewal requirements.

Post-Market Requirements:

Companies are required to report any serious adverse drug reactions related to VHPs to Health Canada. Additionally, any changes made to already notified VHPs must be communicated through a subsequent VHP notification.
After the VDD has reviewed and accepted the VHP notification, a Notification Number (NN) is issued and the VHP is added to the publicly accessible List of Notified Products.
CHALLENGES & CONSIDERATIONS IN THE VHP NOTIFICATION PROCESS
The VHP notification program is intended to provide a more flexible regulated pathway for low-risk VHPs with a history of safe use; however, despite the term "notification", the process is akin to a complete submission application with a rigorous Health Canada review process.
SGS Nutrasource's Regulatory Sciences team is well-versed in the VHP category and has worked on a broad range of health indications ranging from immunity to mobility to relaxation. Learn how SGS Nutrasource can collaborate with you to achieve Canadian market access and commercialization across North America.