As the cannabidiol (CBD) market continues to gain steam, global regulators are working to carve out or update legal pathways to market. This makes keeping up—and staying compliant—an ongoing challenge for brands.
In Canada, the picture is becoming clearer. Health Canada recently released a Fact Sheet, All About Cannabidiol, to address common questions about how CBD is regulated, grown, and sold.
Below are key highlights from the document, plus insights from our regulatory team, on how industry can understand and keep pace with these updates.
1. Is CBD legal in Canada?
Yes, but there are caveats. Canada's legalization of recreational cannabis is not a blanket solution permitting the sale of just any cannabis or CBD product.
Products must meet the specific, strictly-enforced compliance requirements set by the Cannabis Act and its associated regulations, which came into force on October 17, 2018. This includes, but is not limited to, attaining the appropriate cannabis processing/handling licences, having compliant packaging, and adhering to the strict cannabis advertising guidelines.
2. How is CBD regulated in Canada?
Like all phytocannabinoids (plant compounds derived from the cannabis plant), CBD is regulated federally by Health Canada under the Cannabis Act and regulations.
At this time, the regulations are applicable to 5 classes of cannabis: fresh cannabis, dried cannabis, cannabis oil, cannabis plants, and cannabis seeds. Cannabis edibles and concentrates will not be legal until additional regulations for these products are released under the Cannabis Act in October 2019 (estimated).
3. Is CBD regulated differently than the cannabis plant?
In short, no. CBD is classified as a phytocannabinoid, and according to Health Canada, "all phytocannabinoids, whether derived from the cannabis plant or produced by synthesis, including both THC and CBD, are regulated under the new Cannabis Act and its regulations, which came into force on October 17, 2018."
4. Can companies legally sell/market CBD products in Canada?
Yes, but only if they meet the specific compliance requirements set by the Cannabis Act and regulations.
Again, legalization doesn't mean CBD can be marketed any way a company chooses. There are detailed restrictions for the possession, production, sale, and distribution of CBD and CBD-containing products.
5. What licences, registrations, or approvals does my company need to sell CBD?
Different licences are required depending on the activity that your company engages in. To cultivate, process, conduct research, or sell cannabis (for medical purposes) licences are required from Health Canada.
If your company cultivates, produces, or packages cannabis products (for recreational or medicinal use), you will also need to apply for a cannabis licence from the Canadian Revenue Agency.
If your product uses flowering heads, leaves, or branches (including extracts made from these plant parts), one of the licences linked above will be required to conduct business activities. It should be noted that products or derivatives that contain little to no phytocannabinoids (less than 10 µg/g THC), such as hemp seed oils and protein powders, do not require any licences.
6. What CBD product formats are permitted in Canada?
As mentioned earlier, even though recreational cannabis is now legal, CBD cannot simply be sold as any product type in Canada.
Five classes of cannabis are currently permitted for sale under the Cannabis Act: fresh cannabis, dried cannabis, cannabis oil, cannabis plants, and cannabis seeds.
In addition, CBD is currently not permitted in:
Natural health products (NHPs)*
Veterinary health products (VHPs)
Cosmetics
Pet foods
Though the above products might contain trace levels of phytocannabinoids such as CBD and THC, these compounds cannot be deliberately added to such products.
New regulations governing cannabis edibles, cosmetics, and topicals come into force in October 2019 under the Cannabis Act.
Edible cannabis products for human use—including CBD edibles—are not currently permitted for sale.
However, the pharmaceutical route remains an option for getting to market. Companies will need to obtain a Drug Establishment Licence, cannabis drug license, and DIN to register a CBD product as a prescription drug in Canada.
*If the final product contains less than 10 ppm (10 µg/g) of total phytocannabinoids, it can be considered as an NHP.
7. What claims can be made for CBD products?
Health and marketing claims are the goal for many brands to differentiate and compete in the marketplace. CBD products that wish to make claims are subject to the Prescription Drug List and would require approval as a prescription drug under the Food and Drugs Act. This is the case for all phytocannabinoids, including THC. This is a distinct regulatory pathway with clear and strictly-enforced requirements regarding pre-market approval, clinical research standards, analytical testing, and labelling.
The story is slightly different for brands that simply want to sell without making claims about their product. As outlined by Health Canada, "CBD products that do not make any health claims may be sold lawfully under the Cannabis Act—either through the provincially or territorially-authorized retail system, or through the federal access to cannabis for medical purposes system—provided they follow all requirements of that Act and regulations."
8. Does the origin of CBD (i.e., derived from hemp versus cannabis) affect how it is regulated?
If you've been following the cannabis market globally, you might have noticed an uptick in products emphasizing the origin of CBD.
CBD can be derived from the cannabis plant or from industrial hemp (specific strains/varieties of the cannabis plant with no more than 0.3% THC in the flowering heads, branches, and leaves). Industrial hemp is regulated under a set of regulations, the Industrial Hemp Regulations, made under the Cannabis Act. CBD can also be synthesized.
According to Health Canada, the Cannabis Act and regulations "make no distinction between CBD derived from industrial hemp and CBD derived from cannabis with greater than 0.3% THC." This means that CBD, regardless of its source, is subject to all regulations, rules, and requirements that apply to cannabis as per the Cannabis Act.
9. Can I sell/market CBD as a natural health product (NHP) in Canada?
Health Canada is very clear on this one: No. CBD is not permitted in natural health products (NHPs), a category regulated under the Natural Health Product Regulations that includes vitamin and mineral supplements, herbal medicines, probiotics, omega-3s, and certain traditional and alternative medicines.
Says Health Canada, NHPs "can only contain parts of the cannabis and hemp plants that are not considered cannabis under the Cannabis Act, such as hemp-seed derivatives and non-viable seeds."
CBD products that wish to make a claim would require approval as a prescription drug.
10. Can I add CBD to foods in Canada?
Not yet, but it's coming. The legalization of cannabis on October 17, 2018 does not apply to cannabis edibles, including CBD edibles.
Until new regulations governing edibles come into force under the Cannabis Act in October 2019 (expected), edible cannabis products, including CBD products, remain illegal in Canada.
11. How does CBD regulation differ between Canada and the U.S.?
CBD is regulated quite differently in the United States. Despite its popularity, CBD cannot be legally included in foods, beverages, or dietary supplements according to the U.S. FDA.
This may change, however, as the FDA has announced plans to create legal pathways to market for CBD. A public hearing will take place on May 31, 2019, though it is not yet clear what the regulatory framework will look like.
The pharmaceutical route is still a legal option for accessing the U.S. market. This route requires compliance with all rules and regulations governing drugs, including clinical research to substantiate claims.
Another possible route to market is securing GRAS (Generally Recognized As Safe) status. Read more about GRAS as a pathway to market in our recent blog post.
If you need assistance with CBD compliance, claims, research, or testing, Nutrasource is your one-stop shop for cannabis regulatory and R&D consulting - from concept to claim. Contact our experienced team today!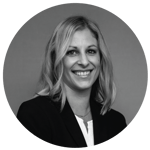 Jennifer Andrews, M.Sc., MBA, is Marketing Director at Nutrasource.

With a background in nutritional science and 10 years of experience within the health products sector, she oversees Nutrasource's integrated marketing program including digital marketing, content development, and events strategies

. Connect with

Jennifer on LinkedIn.