The past year was a whirlwind of regulatory change that brought exciting opportunities and new challenges in equal measure.
As we look to another game-changing year ahead, our regulatory and scientific team reviews the top regulatory trends expected to shape health product innovation and marketing in 2019 and beyond.
Here's what to expect...

Cannabis Edibles Are Poised for Growth
The cannabis market has been gaining steam for years, but 2018 was unquestionably the year of the (marijuana) leaf.
Canada's legalization of recreational cannabis (dried and fresh cannabis and its oil) brought massive opportunities for licensed growers, manufacturers, and retail brands. The next category to watch: edibles.
Edibles and concentrates are expected to become legal in 2019, and our sources indicate we may see the proposed regulations before the end of 2018.
Says Frederick Choy, Regulatory Affairs Specialist, "Many questions remain about the specifics of these regulations. Requirements for product safety, stability, labelling, and permitted food formats will dictate where the edibles market is headed in Canada."
Regulators Are Turning up the Heat on Claims Substantiation
Competition is fierce in the supplement space. As brands look for new ways to differentiate, many find that unique, engaging product claims are a winning strategy.
Health/marketing claims are nothing new, but what has changed are the tightening regulations surrounding substantiating those claims with reputable science. "In recent years, we have seen an uptick in the amount and type of activity for both the U.S. FDA and FTC," says Douglas Kalman, Ph.D., R.D., VP of Scientific Affairs.
"This has included looking at claims substantiation for the product label, marketing claims, and more," he adds.
"All of this speaks to the need to stay ahead of the curve and understand the need for regulatory strategy and clinical trials for claims substantiation."
Standardized Data Submissions Are Becoming the Norm
One issue that has been gaining steam and causing worry among Sponsors investing in clinical trials is the standardization of data submissions.
Effective data management is a critical component of any clinical trial, but what many fail to realize is that products with poor data are less likely to be moved down the approval pipeline.
Explains Rodney Butt, M.Sc., MBA, VP of Regulated Products, "Everything from non-clinical testing, such as FDA's SEND [Standard for the Exchange of Nonclinical Data] initiative, to human testing, is under scrutiny for data integrity."
The take-home message: this shift is sure to take hold in 2019 and beyond, so Sponsors are wise to invest in high-quality, verifiable data management practices. (Learn how in our guide, Effective Data Management for Clinical Research.)
CBD in Supplements? Not So Fast...
One of the biggest headlines this year was the U.S. FDA's approval of the first cannabis-derived drug, a cannabidiol (CBD) preparation for severe forms of epilepsy. This move was a seismic shift, opening the doors to new clinical trials on medical cannabis stateside and elsewhere.
What is less clear is the use of CBD and other cannabis-derived ingredients in dietary supplements.
In Canada, cannabis may be legal, but it is a legal drug - not a natural health product. Cannabis therefore must meet the regulatory requirements other drugs are subject to, including rigorous pre-market approval, clinical research standards, analytical testing, and labelling.
Are we likely to see cannabis supplements the U.S.? "Not likely, that is until safety profiles are well-understood and regulation allows it. This requires high-quality clinical research," says Josh Baisley, B.Sc., Director of Clinical Trials. "Transportation across state lines is also an issue that makes research difficult, since federally, cannabis is regulated as a narcotic. Therefore, it requires applications with the DEA [Drug Enforcement Agency]."
We look forward to seeing how this shakes out in the coming months.
Selling Natural Health Products on Amazon Just Got Harder
Recently, we wrote about Amazon.ca's crackdown on the sale of non-compliant natural health products through their website. While this is a good thing for maintaining Canadian supplement market integrity, it's a source of frustration and confusion for companies—especially smaller ones outside of Canada—not yet familiar with Health Canada's Natural Health Product Regulations.
Amazon's enforcement efforts aren't expected to slow down. In the coming months, we anticipate even greater scrutiny of products. Sellers will likely be checked for Natural Product Numbers (NPNs) and whether products contain non-permitted ingredients, have non-compliant labels, or are making unsubstantiated claims.
The good news? Our regulatory team has already helped numerous companies not get kicked off Amazon.ca and sell in Canada with confidence.
The Bigger Push on FDA to Define "Natural" Label Claim
Use of the term "natural" on food labels has been a point of debate for several years, with its overuse and potential to mislead causing public concern (and a great deal of lawsuits) in the U.S.
Dr. Kalman, VP of Scientific Affairs, cites a recent example, saying, "There has been a callout noticing the absence of regulatory guidance for the definition of natural. This means pressure is mounting for the FDA to release a definition."
There's no telling when this will happen, but we expect a shift in regulatory body thinking as the public—and the courts system—continue to nudge the FDA.
Here's to an exciting year!
Looking for regulatory guidance? We can help with all your strategy and compliance needs for dietary supplements/natural health products, foods and beverages, medical foods, pharmaceuticals, and more in the U.S., Canada and the E.U. - from concept to claim. Get in touch with us today to find out how.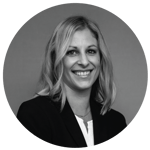 Jennifer Andrews, M.Sc., is Marketing Director at Nutrasource.

With a background in nutritional science and nearly 10 years of experience within the health products sector, she oversees Nutrasource's integrated marketing program including digital marketing, content development, and events strategies

. Connect with

Jennifer on LinkedIn.