In this special series, we highlight a member of the Nutrasource team so you can get better acquainted with the experts behind your project.
From our global regulatory offices to our onsite clinical research unit, Nutrasource's 100+ scientific and technical specialists have the skills and expertise you need to bring your project from idea to reality.
Today we sat down with Susan Hewlings, Ph.D., R.D., Director of Scientific Affairs, to learn more about how she got to where she is today, what makes her tick, and what's new in the nutrition and exercise field.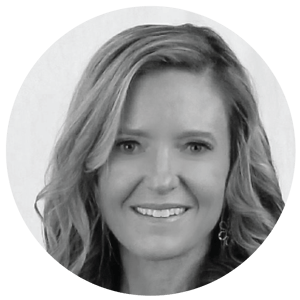 Tell us about your current role and what it entails.
My role as Director of Scientific Affairs is a balance of project-based work for our clients and education and outreach.
I work directly with companies to help them develop sound scientific studies to substantiate their claims, or help them understand what the existing literature supports. On the education side, I give evidence-based scientific presentations at various events to help showcase industry support of science.
When working with clients, I'll perform a gap analysis to help them decide where there are missing areas in the literature to help enhance substantiation of their claims. I also assist them in study design, since well-designed clinical trials mean solid and legal substantiation.
How did you get started in the industry?
I have been athletic my entire life and I realized early on the impact of nutrition, or lack of nutrition, on athletic performance. My dad was a Physical Therapist and had his own practice, so being in the healthcare industry was a part of my family.
What do you enjoy most about your position?
The never-ending learning and the challenge to be creative. There are always new mechanisms to learn, new science for new ingredients, and novel formulations to connect with those ingredients.
How do you see the [field] changing in the next 5 years?
I think the dietary supplement industry is being held to a new standard in the U.S., and the reputable companies will rise to the top. I believe we will have more efficacious products available due to a greater investment in science.
In addition, I see the science behind CBD and cannabis evolving exponentially. Products containing these ingredients will be ever more available and will ultimately be safer because of the trials that are beginning now. See my blog post on substantiating CBD products.
Any hobbies or pastimes you'd like to share?
I run a non-profit 501c3 animal rescue based out of Cudjoe Key, Florida, 23 miles from Key West. I love to do anything active. Running long distances, 5ok, is my primary activity, but I love to paddleboard, bike, hike, and just be on the gorgeous waters around my home.
What's your favourite part about working at Nutrasource?
I love purple!! No day is the same, I am constantly digging in to new topics, new science, and always on my toes trying to keep up with my colleagues.
I appreciate my Canadian colleagues and the fact that they didn't make fun of us Americans too bad when we flew up to Guelph in December and whined about the cold :) Nutrasource is a fun place to work, if even from a remote location!